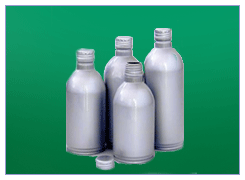 Click here for current IMS list.
IMS Packaging Certification


Harold Wainess & Associates is recognized by the US Food and Drug Administration, Milk Safety Branch, to conduct official audits of foreign fabricators of single-service packaging materials for certification and FDA / IMS Listing.

For a current list of certified foreign manufacturers, please CLICK HERE.


FDA / IMS Certification Program for Manufacturers of Single-Service Packaging Materials For Food



Dairy processors of Grade-A milk products are required to purchase milk containers, closures and other types of packaging materials from manufacturers who are certified as meeting the FDA Single-Service Packaging Standards. The FDA Standards are considered to be the most comprehensive standards in the world pertaining to the hygienic manufacture of food packaging materials and converters who want to claim that they comply with the highest standards in the world request to be on the "IMS List".

The following is a brief description of the IMS Program as it applies to food packaging converters. The Interstate Milk Shippers (IMS) Program is a cooperative program between the Federal and State governments that provides milk processors an opportunity to purchase single-service packaging materials from hygienic plants throughout the world.

IMS certification of container and closure plants consists of complying with the FDA regulations, which are revised and updated every two years, and a copy of the 2009 Standards is available upon request.




There are three main criteria for obtaining IMS Certification:
An inspection of the manufacturing facility must be conducted on an annual basis by an FDA authorized auditor. Harold Wainess & Associates is recognized by FDA to conduct IMS certification audits throughout the world. Equipment cleanliness, plant construction and design, potential raw material cross-contamination and employee Good Manufacturing Practices (GMP's) are just a few of the categories evaluated during the plant audit.



In order to comply with the microbiological criteria of Section "C" of the Standards, samples of finished product or pre-converted materials from the manufacturing plant must be analyzed in a U.S. laboratory certified by FDA to conduct these tests. Samples are to be submitted a minimum of eight times per year. Harold Wainess & Associates arranges for this service through an independent FDA certified laboratory.



All raw materials including plastic resins, masterbatch, processing aids and other materials that are in direct contact with the food product must meet the basic requirements for food grade materials and be classified as non-toxic. Specifications are found in the FDA Code of Federal Regulations (CFR) and supplier certification letters are to be maintained for all raw materials at the manufacturing facility.
Harold Wainess & Associates has been participating in the FDA Certification program since its inception and has conducted thousands of hygienic audits of food packaging converting plants throughout the world in cooperation with the FDA. Based on their integrity and knowledge of the single-service fabricating industry, audits for certification by Harold Wainess and Associates are accepted by FDA.

Please call upon Harold Wainess & Associates should you have any questions regarding the FDA / IMS Certification program.